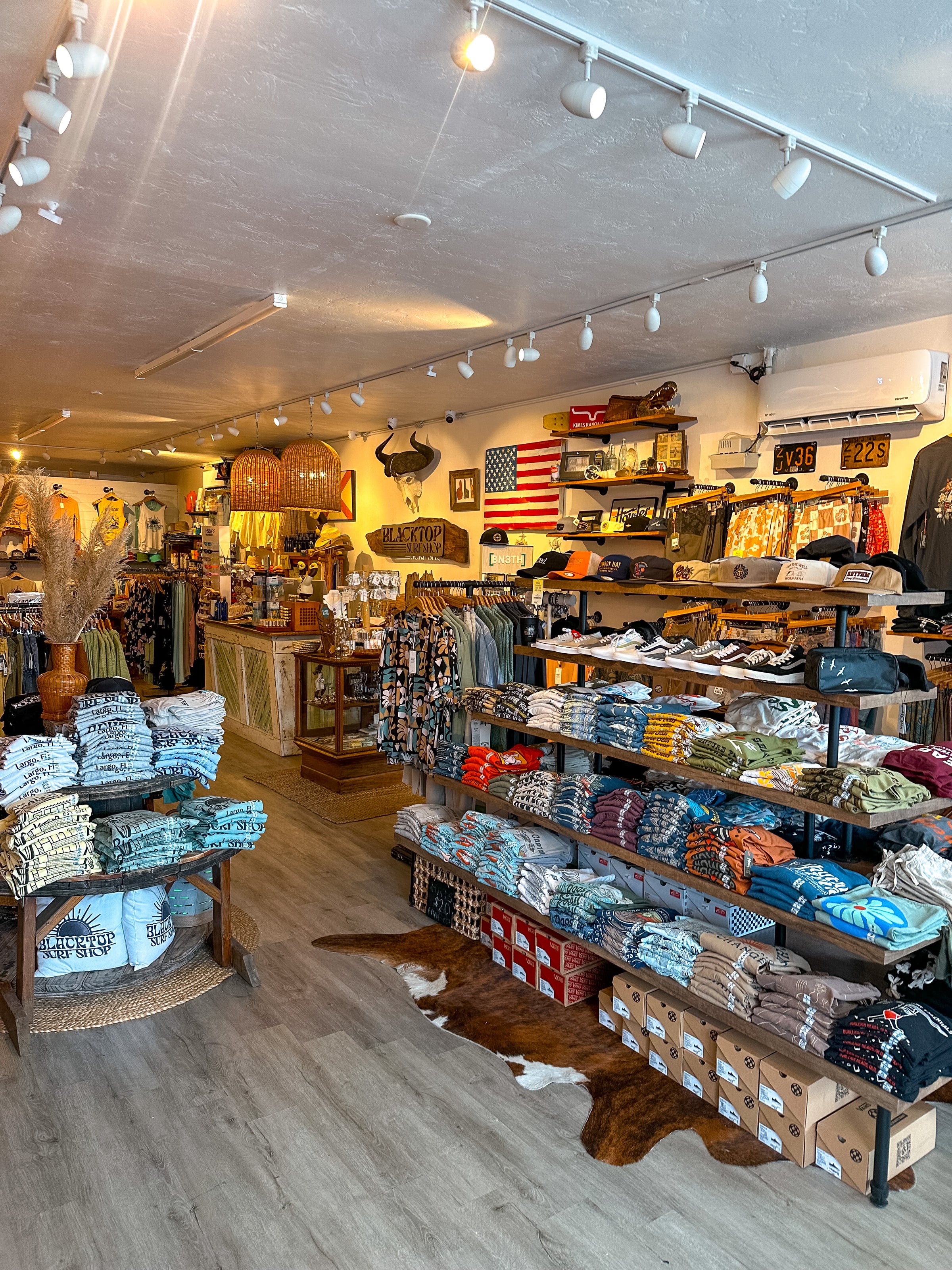 spread cheer through gifting & shopping small!
the latest and greatest from howler
your go-to local surf shop
Established in 2021 by a local gal & her fam, Blacktop Surf Shop is the home of quality products for those who live beachside, on the water, and anywhere in between.
Open seven days a week- come say hey!
meet the gal behind it all.
Hey! Welcome to Blacktop Surf Shop and thank you for taking the time to check out my little slice of surf-western paradise! I'd love to give some insight as to who I am, and tell the story of the making and history of Blacktop Surf Shop.
xo, Brooke
time for a
wave check
INDIAN ROCKS BEACH IS LESS THAN 3 MILES AWAY... CURIOUS TO SEE WHAT THE WAVES ARE LIKE?
CLICK to check the waves